Why Selecting a GMP Certified Supplement Manufacturer Matters
The Truth Behind that GMP Logo, and What it Really Means
You've seen those little three-letter logos plastered across nearly every supplement manufacturer website…the ones that look like these: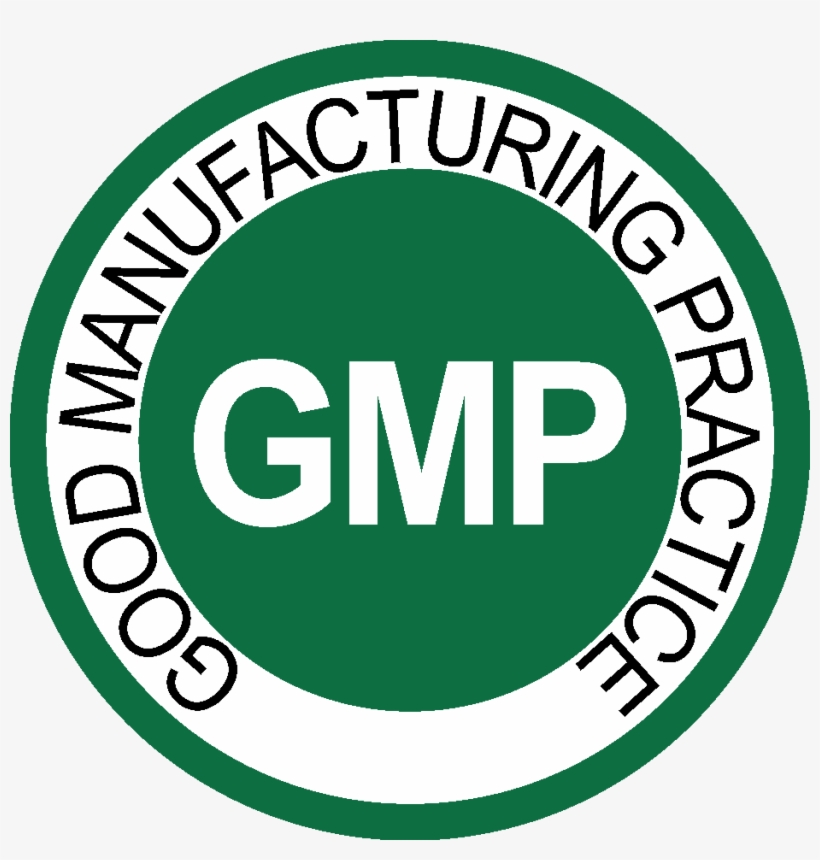 Good Manufacturing Practices (GMPs) logos have become more and more popular since 2007 when the FDA published the final GMP regulation specific to dietary supplements (21 CFR 111).  The intention of these guidelines were to provide a framework of controls to:
Provide products that meet their established quality specifications.
Protect the product from adulteration or contamination.
Prevent mix-ups and errors.
Let you and other personnel know what to do before you or they do it.
Ensure consistency and control throughout the manufacturing process.
Ensure quality is designed into the manufacturing process and products.
Document what really occurred throughout the production cycle.
Provide an independent group to make the final decisions regarding approval and release or rejection.
Provide mechanisms for companies to solve problems, learn from mistakes, monitor operations, and continually improve.
These are all important factors when considering a GMP certified supplement manufacturer.  It's essentially your checklist to ensure the product you are paying for and the product you are receiving are exactly the same.  A safeguard to protect the credibility, liability, and reputation of your brand.  However, the logo doesn't mean your manufacturing partner is adhering to all of these guidelines.  It simply means they claim to follow good manufacturing practices.  Without the certification from a third-party certification source, there is no way to ensure your suppliers are strictly adhering to GMP guidelines.  Unfortunately, there is no regulation preventing companies from creating GMP logos for their website, there is regulation preventing companies from falsely claiming to be GMP certified.  Ask the simple question: Is your facility GMP certified?
Don't Be Afraid To Ask Tough Questions
When searching for a GMP certified supplement manufacturing partner, it's critical to ask the right questions related to their manufacturing processes, quality controls and service levels.  Below are some common questions to ask:
Do you follow good manufacturing practices, and who has certified your facility?
When is the last time your facility was audited by FDA or a 3rd party certification partner?
What are your check points during the manufacturing process that confirms the product will meet specifications?
Do you have separate equipment and storage for allergenic materials?
Can I have full access to your master manufacturing records, finished product specifications and test results?
Have you had any recalls in the past 5 years?
This is not intended to be the full list, but rather a few key areas to get you started.  Creating your own supplier audit program should be a short-term goal for your company.  Don't forget to ask to see their certificate!  
How GMP Certification Affects My Product
A GMP certified supplement manufacturer provides documented evidence that ensures product quality, strength, purity, and identity. GMPs require specifications for raw materials, packaging materials, labeling and finished products. These specifications must address quality issues as well as potential adulteration and contamination issues. GMPs require procedures for the review, approval and release or rejection of raw materials, packaging materials, labeling and finished products based on conformity to established specifications. Additionally, GMPs provide for a mechanism for investigation of deviations, deficiencies and/or failures to determine root cause(s) and to implement corrective and preventative actions as necessary. 
We are regularly inspected and audited by NPA & UL to ensure we promote a culture of 'continuous improvement.' practices.